With the rapid growth of the company and the upgrading of annual agreements with regular customers, the need for additional storage space for finished products arose. As a result, in 2023 we successfully completed a project to add an additional 580 m2 of warehouse space. The new warehouse is located on the same site, adjacent to the western façade of the existing building. This now gives us a total of almost 4200 m2 of covered usable area.
In 2020, when the whole world was affected by the Covid 19 epidemic, we've taken advantage of quieter times with fewer orders to make improvements in production.
After months of assembly and preparation, in July 2020 our new semi-automatic powder coating line went in operation. This was the last technological process under the same roof. The painting process has been fully optimised, so that the advantages of powder coating, such as excellent colour durability and economical material consumption, while at the same time environmentally friendly painting system, is kept. Powder paints do not contain hazardous substances and do not cause harmful emissions or effluents. Excess paint dust is removed by special filters and
extraction are collected in the containers. The pieces are washed and degreased before painting, for which we use rain water. The entire line runs on electricity, generated by photovoltaic panels on the the roof of our building.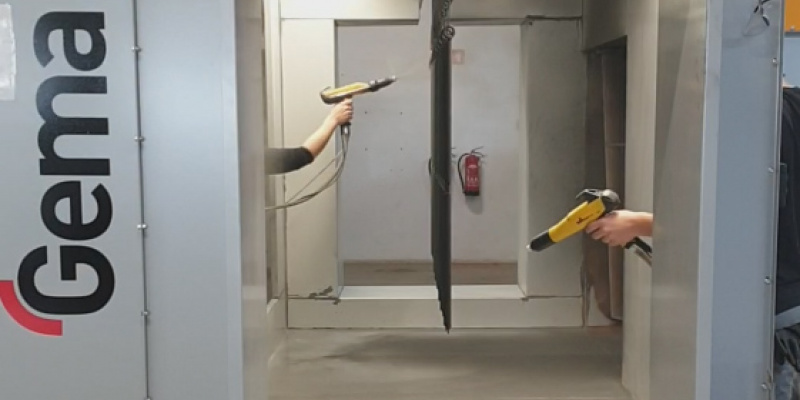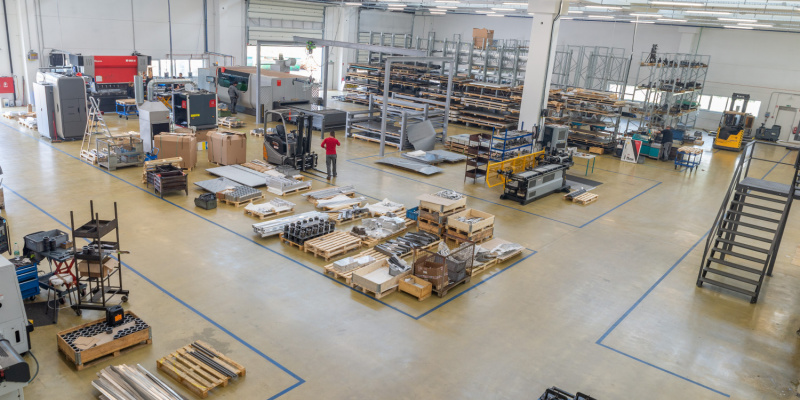 We are proud that such a difficult step as construction and relocation has succeeded in such a short period of time, and that we have maintained regular production and supply to all our partners. In 2019, we successfully started production at a new location, upgraded it with some new machines, and also gained new business customers. The number of employees exceeded 30.

In 2017, we made the decision to make a big step; investment in a new production and business facility. The design process was fast, as was obtaining approvals and all the necessary documentation. 2018 has been a year of great construction for us. The building has grown rapidly as it is a concrete prefabricated building, which was stacked on the site as a lego structure.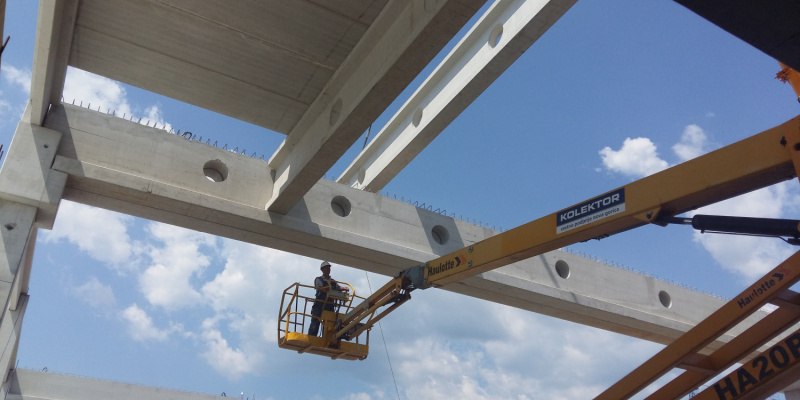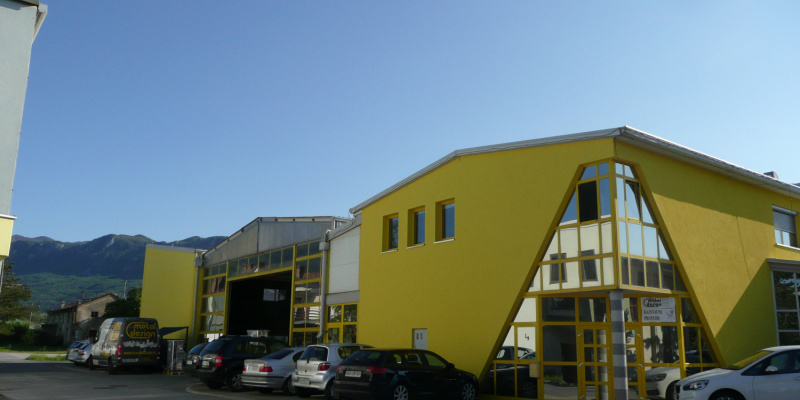 We have obtained the ISO 9001 quality certificate, increased investments in personnel training and development of computer-controlled production. In 2015, we expanded our premises with new technology offices, and a year later we completely renovated our facility, thermally insulated it and brightened the facade with yellow colour. We were slowly running out of space in the building, and on several occasions there was a traffic jam when the trucks were loading the products. It was becoming increasingly clear that in the long run, this location would no longer tolerate the company's growth.

The daughter of owner Polona Curk took over as director of the company for a few years and remained director until 2017. We sought new collaborations, attended fairs and worked intensively on the organization of production. Soon the efforts began to pay off. With the acquisition of new machines - sheet metal bending press, CNC machining center, tube bending machine, new welding robot, sheet metal cutting laser, etc. - We have expanded our business relationships and become suppliers of metal components for eleven companies from Germany, Switzerland, Austria, United Kingdom, Israel.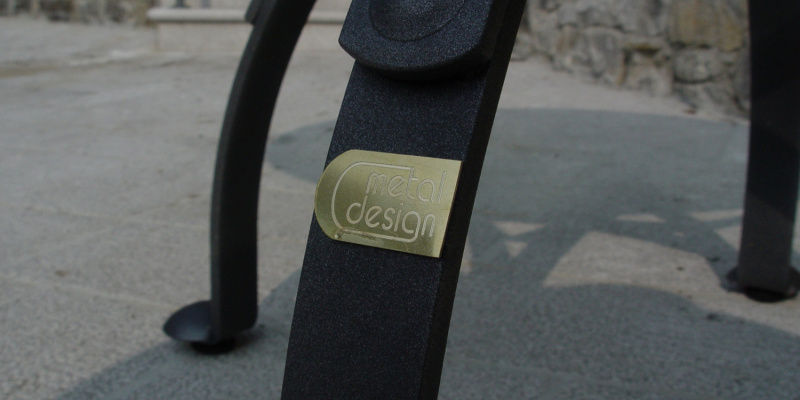 Due to the financial crisis that affected the whole Europe, the B2B orders took a hit and we needed to react. The turnover fell and we reduced the number of employees. We intensively searched for new sectors and customers. We extended our sales network, placing our products in several furniture chains in Slovenia.

People like to see firsthand what the products we buy are, so we opened a showroom in our premises in products that were also sold in larger stores in Slovenia. In this year we also covered our yard to provide storage space and make loading easier during bad weather.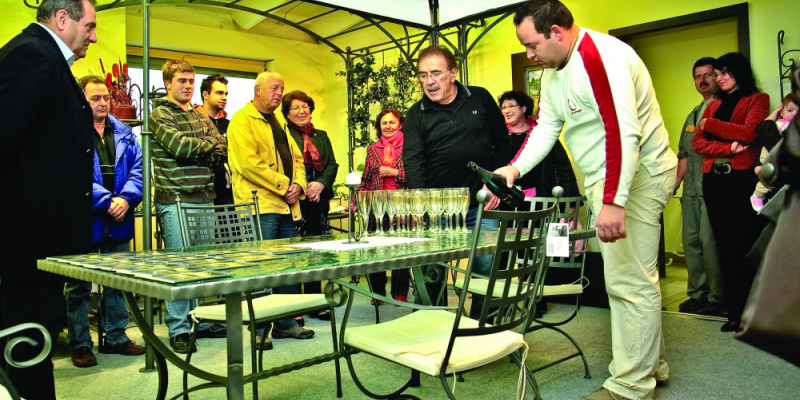 In 2004 we began cooperation with a Swiss company as a supplier of handles for mowers, and soon our cooperation extended to other components. The number of employees rose to 18, with temporary staff up to 30.

With higher turnover, we needed more space, too. In 2003 we started building an additional production facility next to the existing one. With this, we more than doubled our manufacturing space. In 2004 we connected both production halls with an internal courtyard. In 2008, the latter got a roof as well and effectively became another production hall.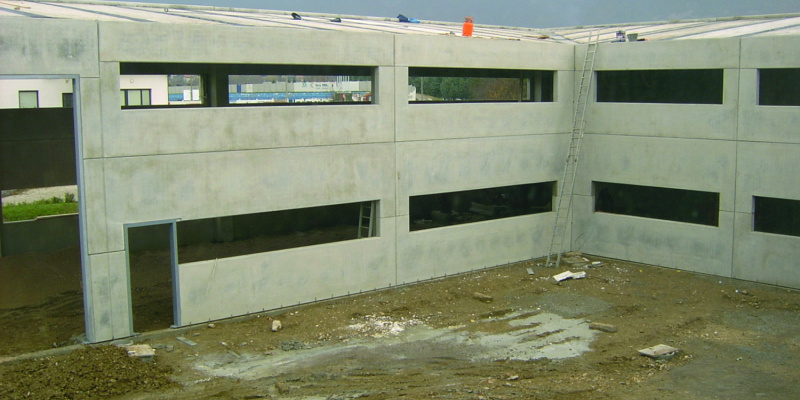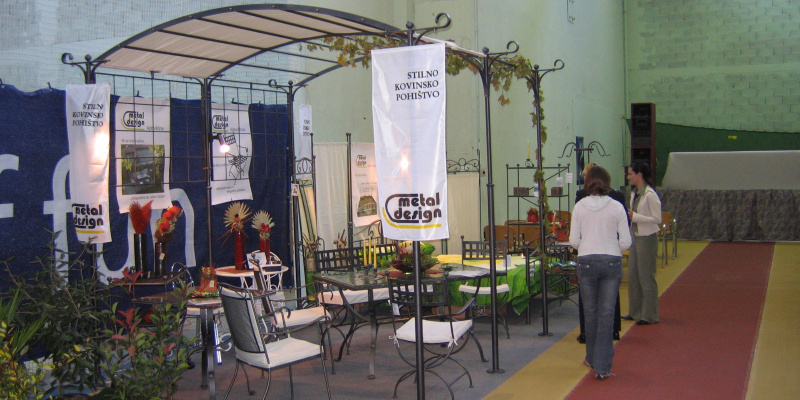 The serial production continued successfully and we had to enlarge our production space.
We began developing our brand of metal furniture - Metal design furniture. The demand on the market grew and today we are selling our furniture directly to end customers. We are expanding our product range and our market to the neighboring countries.
The Slovenian market became too small so the company has begun to undertake some small exports and then in 1995 we signed the first important contract with a German company, that develops, produces and sells handling equipment and tools for the construction industry. This collaboration has taught us how to organize the production for small and middle series. In 1998 we bought our first welding robot and adapted it to suit the needs of our production. Today we have three welding robots.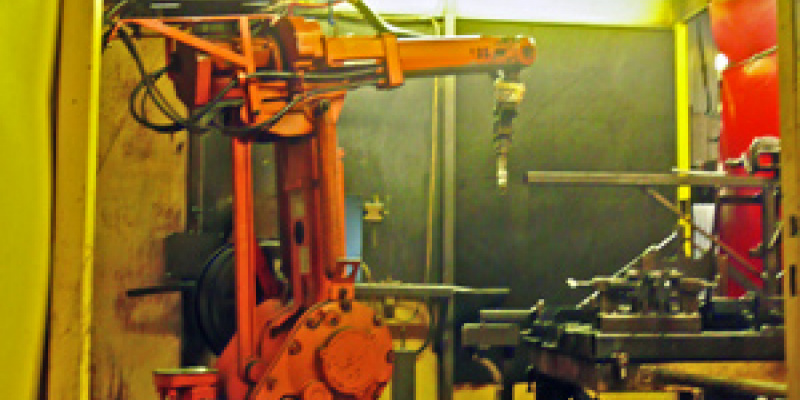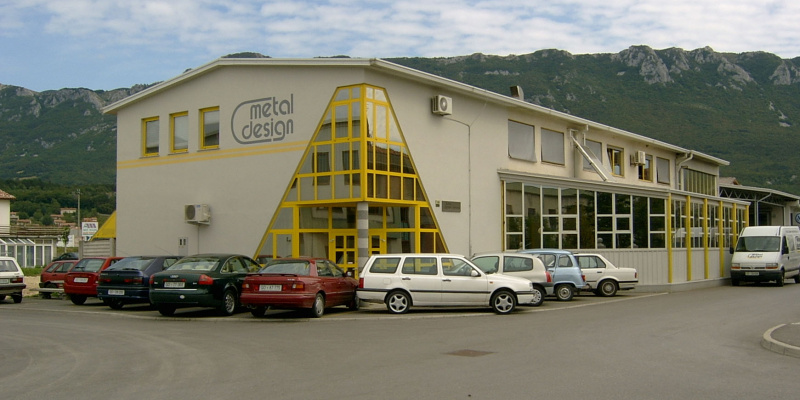 In 1990 the company started as a furnisher of metal equipment for bars, restaurants, casinos and schools on the Slovenian market. We were also a supplier of custom made equipment and furniture.